Transparency
We believe customers deserve to know where and how their garments are made. At Holi Boli, we are constantly tracing our supply chain to deeper levels, from the cotton field to the sewing room. Transparency in all parts of our operation gives our customers peace of mind that workers are treated fairly and the environment is looked after. This is a non-negotiable for us.
Shop now ›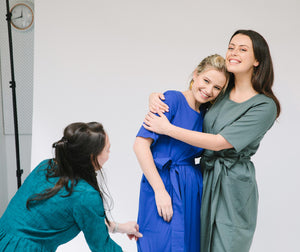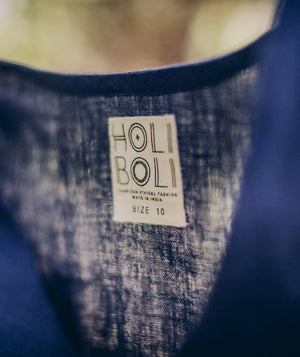 Our Fabrics
Our fabrics are sourced through ethical means from Indian mills (for our India-made garments) and New Zealand fabric suppliers (for our NZ-made garments). We aim to work with Fair Trade Certified suppliers, GOTS (organic cotton) certified suppliers and other fabric manufactures who are dedicated to sustainable practices.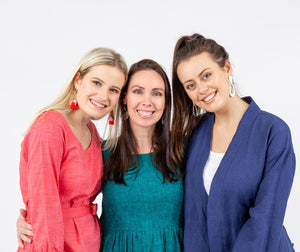 Our suppliers
Links to our preferred fabric suppliers: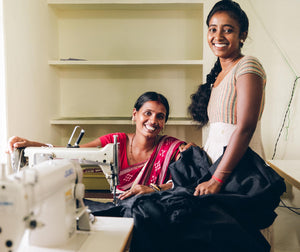 We believe in:
— Child free labour
— Fair pay labour 
— Safe working conditions
— Equal rights and opportunities 
— Work / Life balance
— Eco-friendly manufacturing
— Vegan fashion 
Our Story ›
Made to last
We are advocates of slow fashion. Slow fashion means clothing is produced by using resources in a sustainable way and caring for the environment and people. All our clothes are made from the highest quality, natural fabrics and are designed to last.
Find out more about fabric care ›