Fabric Care
All Holi Boli garments are made from high-quality fabrics and are designed to last. Here are some tips on how to care for your garments to extend their life and reduce fading.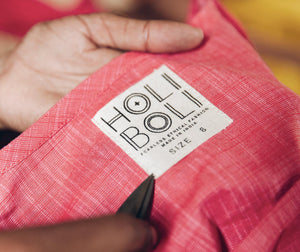 Wash inside out with cold water on an eco/gentle washing cycle
Use washing powder sparingly
Do not wash after every use, particularly raw denim jeans
Dry in shade
Iron inside out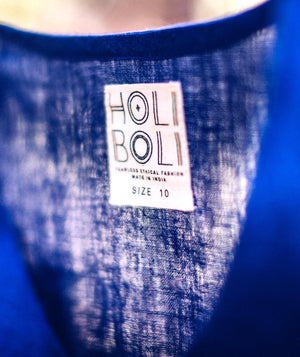 We pre-wash all our fabrics before cutting and sewing to remove any shrinkage. However, due to the nature of plant-based fabrics (cottons and linens) they will shrink if washed in hot water or put in a hot tumble dryer.