true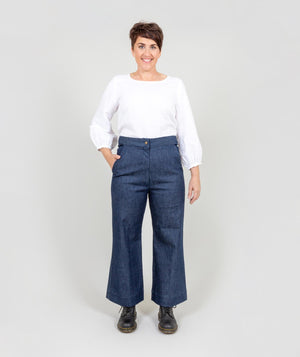 The Sailor Jeans - Indigo
The Sailor. A sassy and flirty little jean that will bring a twinkle to your eye. These high waisted, cropped jeans will quickly become your go to. As always we've got your back with generous pockets – you're welcome! Elasticated through the back of the waistband for extra comfort.
Made for Tonic & Cloth from stretch organic denim by your sisters at Holi Boli
NOTE: this garment is made from organic and raw denim. It has not been through the common distressing and acid washes, so will age and fade naturally. Saving our planet one pair of jeans at a time!
 More on sizing here